EAST DULWICH TAVERN CHILDREN'S ARTS FESTIVAL
This May half term we've got a packed line up of exciting arts activities for local children and their grown-ups at the EDT Children's Arts Festival! Pitch up for comedy, theatre, storytelling and a disco finale.
All tickets are under £10 and events are suitable for children up to 12 years old.
Check the listings below.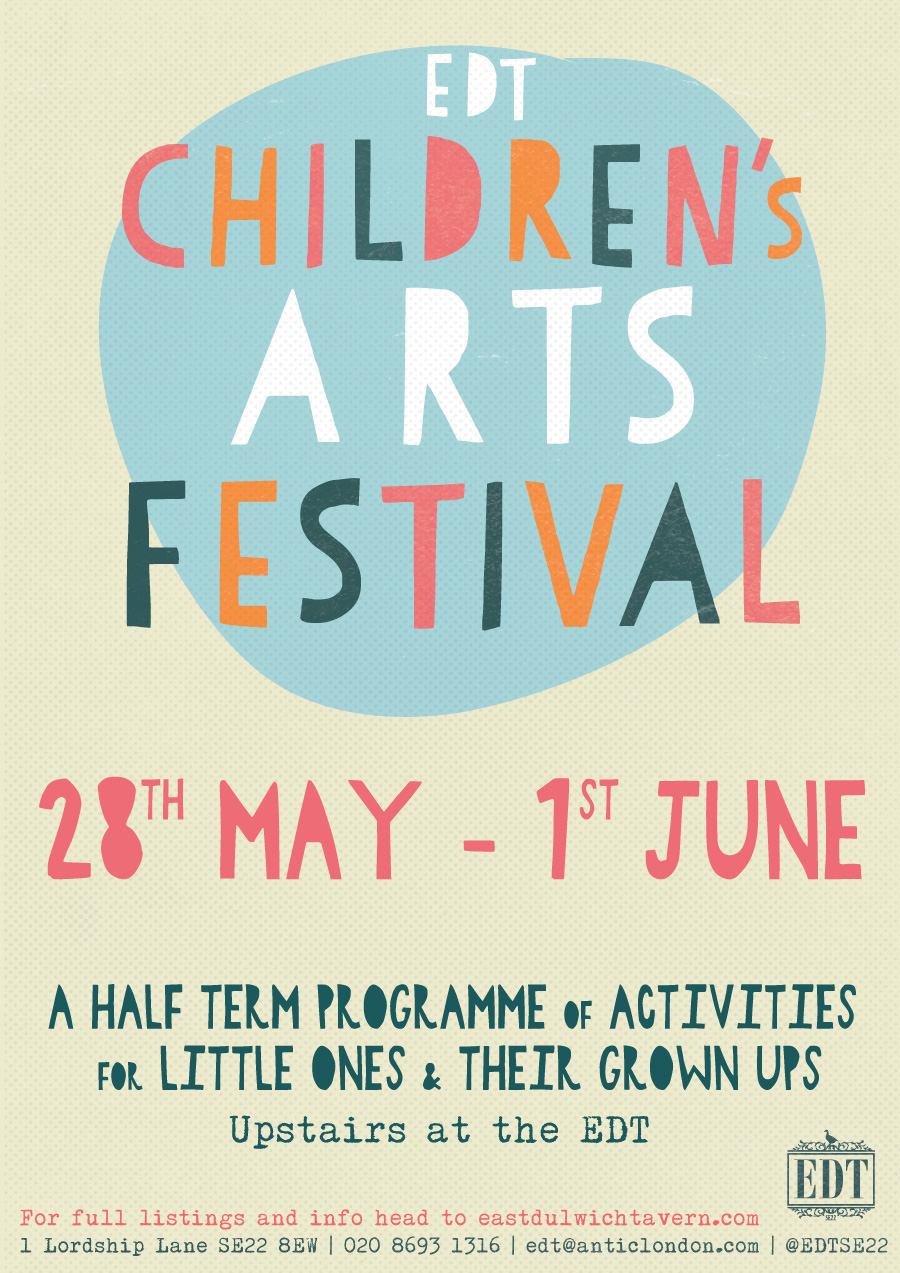 Wednesday 30 May
2:00 pm - 3:00 pm
Mixed-bill comedy show, with 3+ acts
Suitable for ages 6+
Price £10
Wednesday 30 May
4:00 pm - 5:00 pm
This fast moving science show gives you the chance to join in with all the stuff most mini mad scientists love to do. Kitchen chemistry shows you how to do all the cool experiments at home. You'll also get the chance to electrocute your parents!
For ages 5 to 105
Price £7