EAST DULWICH TAVERN CHILDREN'S ARTS FESTIVAL
This May half term we've got a packed line up of exciting arts activities for local children and their grown-ups at the EDT Children's Arts Festival! Pitch up for comedy, theatre, storytelling and a disco finale.
All tickets are under £10 and events are suitable for children up to 12 years old.
Check the listings below.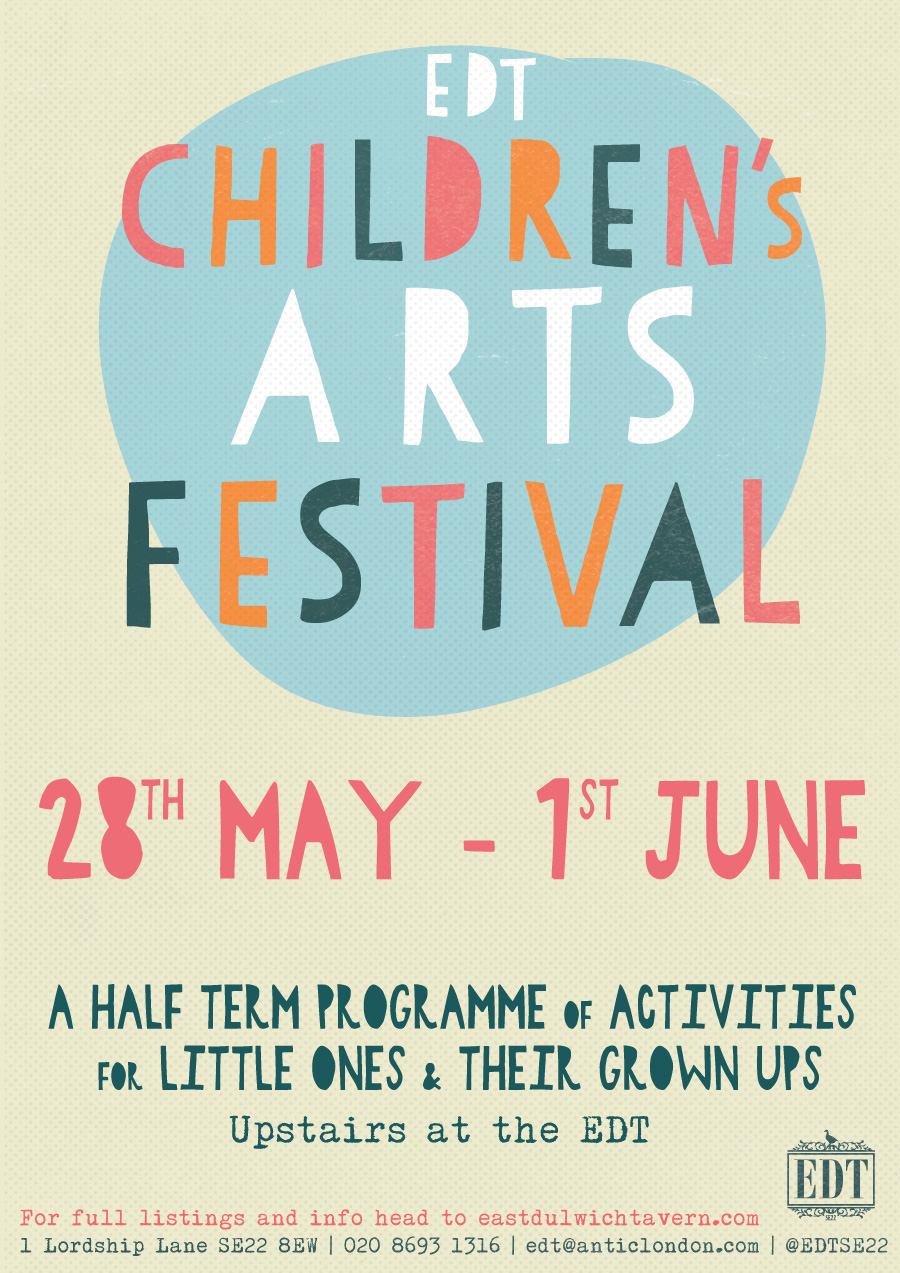 Tuesday 29 May
11:00 am - 12:00 pm
Learn how to make a potato puppet and join the storytellers in the Potato Puppet Theatre!
Recommended age : 3 - 11
Price £7
Tuesday 29 May
2:00 pm - 3:00 pm
Dan and Neil are simply two of the best clowns around, children and adults love them. Joyous physical comedy for all the family.
Recommended age : 4+
Price £7